Judith Mirkinson
Chapter Vice President
Since its inception the NLG has defended those targeted by the state, victims of political repression and political prisoners. This practice has continued to this day. However, many of our prisoners, once incarcerated are somewhat forgotten, their legal and political needs not met. The US continues to keep imprisoned former Black Panthers and Black liberation fighters, many of them victims of COINTELPRO. Most have been in jail for more than 4 decades and have gone to the parole board countless times only to be turned down again and again. Herman Bell, Jalil Muntaqin, Sundiata Acoli, Mumia Abu-Jamal and Mutulu Shakur are just a few examples. Native American leader Leonard Peltier and Puerto Rican political prisoner Oscar Lopez Rivera remain incarcerated despite national and international calls for their release.
There are newer prisoners as well, many of them, eco and animal rights activists such as Marius Mason and those either entrapped or imprisoned for demonstrating against the state such as the Cleveland 4 or the RNC 3.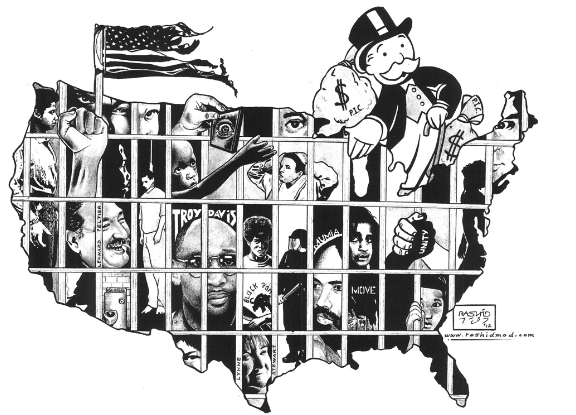 In a time of rising consciousness about mass incarceration, it's important that we do not forget those who are part of our movements and who have fought for their principles and to build a more just society. We know that when we successfully organize there will be state repression and we have to respond to this repression with support.
With that in mind, and with the urging of former political prisoners, Ray Levasseur and Lynne Stewart, we formed the political prisoner support committee of the Guild last summer. The goal is to eventually match all those who need legal assistance with attorneys and legal workers. We have written to all the political prisoners about their current legal needs and are slowly getting them help. We have also sent out a questionnaire to the entire guild membership asking if members could provide assistance.
Please contact: politicalprisoners@nationallawyersguild.org if you are interested in being a member of this committee.
Let's continue the honored tradition of the National Lawyers Guild in standing up to the US government - Let's free all political prisoners!